Last week I shared how I went with the books I was eagerly anticipating this time last year. Today I'm sharing a list of the books I'm looking forward to the most next year!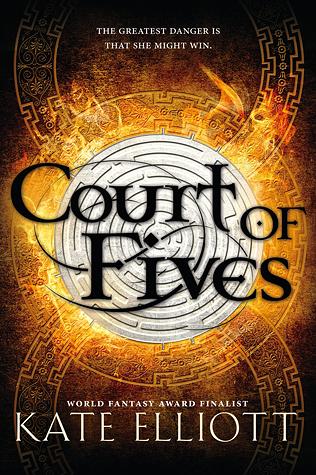 Court of Fives by Kate Elliott
Expected publication: August 18th 2015 by Little, Brown Books for Young Readers
Jessamy's life is a balance between acting like an upper class Patron and dreaming of the freedom of the Commoners. But at night she can be whomever she wants when she sneaks out to train for The Fives, an intricate, multi-level athletic competition that offers a chance for glory to the kingdom's best competitors. Then Jes meets Kalliarkos, and an unlikely friendship between a girl of mixed race and a Patron boy causes heads to turn. When a scheming lord tears Jes's family apart, she'll have to test Kal's loyalty and risk the vengeance of a powerful clan to save her mother and sisters from certain death.
Half the World (Shattered Sea #2) by Joe Abercrombie
Expected publication: February 12th 2015 by Harper Voyager
I'm cheating a little since I have an ARC of this …
Sometimes a girl is touched by Mother War.

Thorn is such a girl. Desperate to avenge her dead father, she lives to fight. But she has been named a murderer by the very man who trained her to kill.

Sometimes a woman becomes a warrior.

She finds herself caught up in the schemes of Father Yarvi, Gettland's deeply cunning minister. Crossing half the world to find allies against the ruthless High King, she learns harsh lessons of blood and deceit.

Sometimes a warrior becomes a weapon.

Beside her on the journey is Brand, a young warrior who hates to kill, a failure in his eyes and hers, but with one chance at redemption.

And weapons are made for one purpose.

Will Thorn forever be a pawn in the hands of the powerful, or can she carve her own path?
The Dagger's Path (The Forsaken Lands #2) by Glenda Larke
Expected publication: January 13th 2015 by Orbit
It should have been easy — return the stolen feather and restore Ardhi back to his rightful place. But when Saker, Ardhi, Sorrel, and Piper arrive to find the island in chaos, returning just the one feather will not help — not when the other three have mysteriously disappeared as well.

As Saker and Ardhi work to mend the distrust caused by Ardhi's betrayal and attempt to retrieve the other feathers, they slowly find a sort of peace with the islanders. That is, until Saker realizes they unintentionally led the Spice traders straight to the sacred island they were hoping to protect. Now Saker must fight with both the Va witchery and Chenderawasi magic to defend everything that Ardhi holds dear. But Saker's powers are very new, and their enemies have them surrounded.
To Hold the Bridge (Short Story Collection) by Garth Nix
Expected publication: June 9th 2015 by HarperCollins (US), Australian edition TBC by Allen & Unwin
Far to the north of the magical Old Kingdom, the Greenwash Bridge Company has been building a bridge for almost a hundred years. It is not an easy task, for many dangers threaten the bridge builders, from nomad raiders to Free Magic sorcerers. Despite the danger, Morghan wants nothing more than to join the Bridge Company as a cadet. But the company takes only the best, the most skilful Charter mages, and trains them hard, for the night might come when only a single young cadet must hold the bridge against many foes. Will Morghan be that cadet?

Also included in this remarkable collection are eighteen short stories that showcase Nix's versatility as he adds a fantastical twist on an array of genres including science fiction, paranormal, realistic fiction, mystery, and adventure.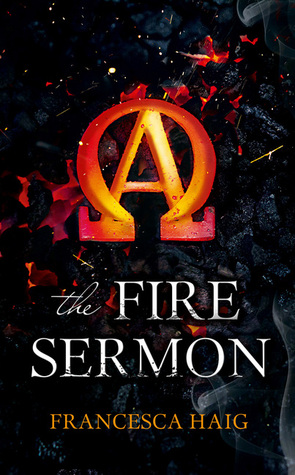 The Fire Sermon (The Fire Sermon #1) by Francesca Haig
Expected publication: February 23rd 2015 by HarperVoyager
I have an ARC of this as well, it looks so good!!
When Zach and I were born our parents must have counted and recounted: limbs, fingers, toes. We were perfect. They would have been disbelieving: nobody dodged the split between Alpha and Omega. Nobody.

They were born together and they will die together. One strong Alpha twin and one mutated Omega; the only thing they share is the moment of their death.

The Omegas live in segregation, cast out by their families as soon as their mutation becomes clear. Forced to live apart, they are ruthlessly oppressed by their Alpha counterparts. The Alphas are the elite. Once their weaker twin has been cast aside, they're free to live in privilege and safety, their Omega twin far from their thoughts.

Cass and Zach are both perfect on the outside: no missing limbs, no visible Omega mutation. But Cass has a secret: one that Zach will stop at nothing to expose.

The potential to change the world lies in both their hands. One will have to defeat the other to see their vision of the future come to pass, but if they're not careful both will die in the struggle for power.
Burn (The Rephaim #4) by Paula Weston
Expected publication: June 24th 2015 by Text Publishing
The final book in The Rephaim series. Synopsis to come.
Fearless (The Avena #3) by Marianne Curley
Expected publication: July 1st 2015 by Bloomsbury Publishing
Ebony and Nathaneal were in love before they were even born.… Torn apart and kept in different worlds, will they finally reunite in this exquisite conclusion to Hidden and Broken?

Ebony was kept hidden on Earth for sixteen years, unaware that she was an angel. Unaware that her true soulmate, Nathaneal, was searching for her. Now ready to claim her rightful place with him, in a cruel twist of fate Ebony is captured and imprisoned in a version of hell.

Knowing that Nathaneal will come for her, Ebony is determined to fight against the evil that holds her prisoner. As long as she has Nathaneal's love, Ebony has nothing to fear. Can Nathaneal break through the gates of hell? Will these long-lost lovers finally reunite and fulfil their destiny?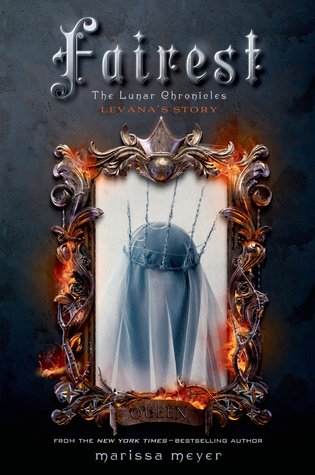 Fairest (The Lunar Chronicles #3.5) by Marissa Meyer
Expected publication: January 27th 2015 by Feiwel & Friends – Australian publication by Penguin Australia TBC
Mirror, mirror on the wall, who is the fairest of them all?

Fans of the Lunar Chronicles know Queen Levana as a ruler who uses her "glamour" to gain power. But long before she crossed paths with Cinder, Scarlet, and Cress, Levana lived a very different story – a story that has never been told . . . until now.

Marissa Meyer spins yet another unforgettable tale about love and war, deceit and death. This extraordinary book includes full-color art and an excerpt from Winter, the next book in the Lunar Chronicles series.
The Boy Who Wept Blood (Erebus Sequence #2) by Den Patrick
Expected publication: January 29th 2015 by Gollancz
With his rich evocation of the Italian Renaissance-like realm of Landfall, his uniquely appealing way with flawed yet empathic characters and his ability to write gripping scenes of both action and subterfuge, Den Patrick has already established himself as a new favourite for fans of Scott Lynch and Robin Hobb alike.

Ten years have passed since the disappearance of Lucien and his protege, the young swordsman Dino, is struggling to live up to Lucien's legacy. Sworn to protect the silent queen Anea as she struggles to bring a new democracy to Demesne, Dino finds himself drawn into a deadly game of political intrigue as the aristocratic families of Landfall conspire to protect their privilege. Always ready to prove himself as a swordsman Dino is anguished to discover that in order to fulfil his vow he must become both spy and assassin.

And all the while the dark secret at the heart of Demesne is growing towards fulfilment.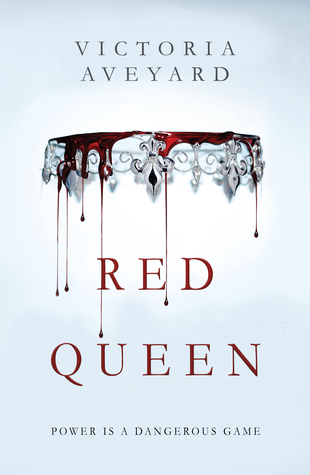 Red Queen (Red Queen Trilogy #1) by Victoria Aveyard
Expected publication: February 10th 2015 by Orion (Hachette Australia)
I was surprised last week to get an early copy of this. It's gotten a lot of great buzz and I'm very excited – look at that cover!
The poverty stricken Reds are commoners, living under the rule of the Silvers, elite warriors with god-like powers.

To Mare Barrow, a 17-year-old Red girl from The Stilts, it looks like nothing will ever change.

Mare finds herself working in the Silver Palace, at the centre of those she hates the most. She quickly discovers that, despite her red blood, she possesses a deadly power of her own. One that threatens to destroy Silver control.

But power is a dangerous game. And in this world divided by blood, who will win?
Firefight (Reckoners #2) by Brandon Sanderson
Expected publication: January 6th 2015 by Gollancz
They told David it was impossible–that even the Reckoners had never killed a High Epic. Yet, Steelheart–invincible, immortal, unconquerable–is dead. And he died by David's hand.

Eliminating Steelheart was supposed to make life more simple. Instead, it only made David realize he has questions. Big ones. And there's no one in Newcago who can give him the answers he needs.

Babylon Restored, the old borough of Manhattan, has possibilities, though. Ruled by the mysterious High Epic, Regalia, David is sure Babylon Restored will lead him to what he needs to find. And while entering another city oppressed by a High Epic despot is a gamble, David's willing to risk it. Because killing Steelheart left a hole in David's heart. A hole where his thirst for vengeance once lived. Somehow, he filled that hole with another Epic–Firefight. And he's willing to go on a quest darker, and more dangerous even, than the fight against Steelheart to find her, and to get his answers.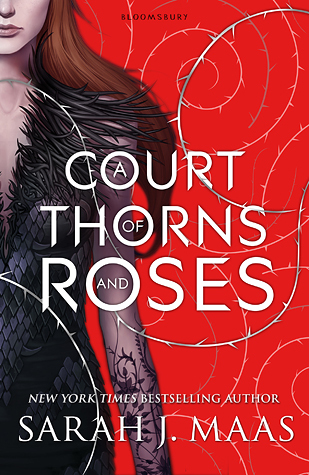 A Court of Thorns and Roses (A Court of Thorns and Roses #1) by Sarah J. Maas
Expected publication: May 7th 2015 by Bloomsbury Children's Books
Feyre's survival rests upon her ability to hunt and kill – the forest where she lives is a cold, bleak place in the long winter months. So when she spots a deer in the forest being pursued by a wolf, she cannot resist fighting it for the flesh. But to do so, she must kill the predator and killing something so precious comes at a price.

Dragged to a magical kingdom for the murder of a faerie, Feyre discovers that her captor, his face obscured by a jewelled mask, is hiding far more than his piercing green eyes would suggest. Feyre's presence at the court is closely guarded, and as she begins to learn why, her feelings for him turn from hostility to passion and the faerie lands become an even more dangerous place. Feyre must fight to break an ancient curse, or she will lose him forever.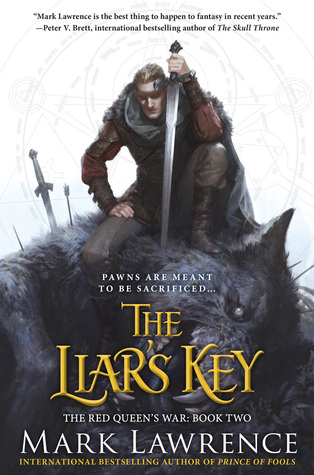 The Liar's Key (The Red Queen's War #2) by Mark Lawrence
Expected publication: June 2015 by HarperVoyager AU
After harrowing adventure and near-death, Prince Jalan Kendeth and the Viking Snorri ver Snagason find themselves in possession of Loki's Key, an artefact capable of opening any door, and sought by the most dangerous beings in the Broken Empire—including The Dead King.

Jal wants only to return home to his wine, women, and song, but Snorri has his own purpose for the key: to find the very door into death, throw it wide, and bring his family back into the land of the living.

And as Snorri prepares for his quest to find death's door, Jal's grandmother, the Red Queen continues to manipulate kings and pawns towards an endgame of her own design…
Half Wild (The Half Bad Trilogy #2) by Sally Green
Expected publication: March 24th 2015 by Viking Juvenile
"You will have a powerful Gift, but it's how you use it that will show you to be good or bad."

In a modern-day England where two warring factions of witches live amongst humans, seventeen-year-old Nathan is an abomination, the illegitimate son of the world's most powerful and violent witch. Nathan is hunted from all sides: nowhere is safe and no one can be trusted. Now, Nathan has come into his own unique magical Gift, and he's on the run–but the Hunters are close behind, and they will stop at nothing until they have captured Nathan and destroyed his father.
Books without covers
I should stop here! I hope 2015 is filled with great books for all of you! Happy new year 🙂