Here are my picks for what you must read in April 2015:
1. The Last Place (The Last Trilogy #3) by Michael Adams – April 1st 2015 by Allen & Unwin
Goodreads || Purchase
By the glow of the instrument panel, I see my face reflected in the darkened window. 'My God,' she says. 'Who are you?' It's what I've been asked before. I don't know the answer.

Danby is desperately fighting to save the last of humanity.

But with Jack's sinister influence more powerful than ever, Danby's one hope for freeing his minions – and her little brother – seems lost. The only option now for the few survivors not under Jack's control is escape.

Danby will also have to confront a danger much closer to home as she finds that she may have risked her own sanity in her ferocious battle to live. Embracing a brutal warrior code might save Danby's life, but the price is high.
2. Magonia by by Maria Dahvana Headley – March 28th 2015 by HarperCollins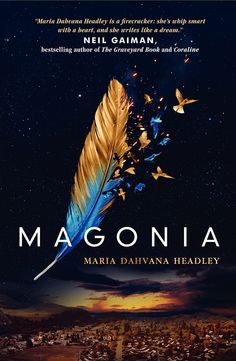 Aza Ray is drowning in thin air.

Since she was a baby, Aza has suffered from a mysterious lung disease that makes it ever harder for her to breathe, to speak—to live.

So when Aza catches a glimpse of a ship in the sky, her family chalks it up to a cruel side effect of her medication. But Aza doesn't think this is a hallucination. She can hear someone on the ship calling her name.

Only her best friend, Jason, listens. Jason, who's always been there. Jason, for whom she might have more-than-friendly feelings. But before Aza can consider that thrilling idea, something goes terribly wrong. Aza is lost to our world—and found, by another. Magonia.

Above the clouds, in a land of trading ships, Aza is not the weak and dying thing she was. In Magonia, she can breathe for the first time. Better, she has immense power—and as she navigates her new life, she discovers that war is coming. Magonia and Earth are on the cusp of a reckoning. And in Aza's hands lies the fate of the whole of humanity—including the boy who loves her. Where do her loyalties lie?
3. Resonance by Celine Kiernan – April 1st 2015 by Allen & Unwin
What does it mean to be alive? What is it worth to stay alive?

Ireland, 1890: two ruthless immortals prowl the theatre district in search of food for their 'Angel'. Ancient, pitiless and caring for none but their own twisted family, they will stop at nothing to maintain their grip on life.

A seamstress, the young man who loves her and a penniless American magician soon find themselves imprisoned in a snow-bound country estate, the latest additions to the family's warped collection. Here, they are nothing but food, nothing but entertainment, and soon they will be nothing at all.

Far from their homes and fighting for survival, Tina, Joe and Harry will come to understand that far more is at stake than their lives.
4. The Girl at Midnight (The Girl at Midnight #1) by Melissa Grey – April 28th 2015 by ATOM (Hachette AU)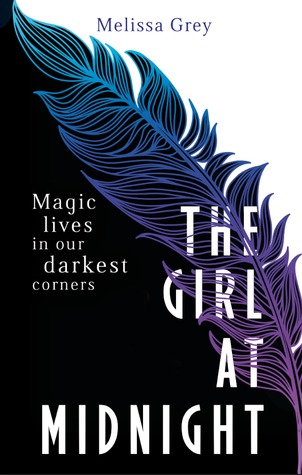 Beneath the streets of New York City live the Avicen, an ancient race of people with feathers for hair and magic running through their veins. Age-old enchantments keep them hidden from humans. All but one. Echo is a runaway pickpocket who survives by selling stolen treasures on the black market, and the Avicen are the only family she's ever known.

Echo is clever and daring, and at times she can be brash, but above all else she's fiercely loyal. So when a centuries-old war crests on the borders of her home, she decides it's time to act.

Legend has it that there is a way to end the conflict once and for all: find the Firebird, a mythical entity believed to possess power the likes of which the world has never seen. It will be no easy task, but if life as a thief has taught Echo anything, it's how to hunt down what she wants . . . and how to take it.

But some jobs aren't as straightforward as they seem. And this one might just set the world on fire.
5. The Skull Throne (The Demon Cycle #4) by Peter V. Brett – April 9th 2015 by HarperVoyager
The Skull Throne of Krasia stands empty.

Built from the skulls of fallen generals and demon princes, it is a seat of honor and ancient, powerful magic, keeping the demon corelings at bay. From atop the throne, Ahmann Jardir was meant to conquer the known world, forging its isolated peoples into a unified army to rise up and end the demon war once and for all.

But Arlen Bales, the Warded Man, stood against this course, challenging Jardir to a duel he could not in honor refuse. Rather than risk defeat, Arlen cast them both from a precipice, leaving the world without a savior, and opening a struggle for succession that threatens to tear the Free Cities of Thesa apart.

In the south, Inevera, Jardir's first wife, must find a way to keep their sons from killing each other and plunging their people into civil war as they strive for glory enough to make a claim on the throne.

In the north, Leesha Paper and Rojer Inn struggle to forge an alliance between the duchies of Angiers and Miln against the Krasians before it is too late.

Caught in the crossfire is the duchy of Lakton—rich and unprotected, ripe for conquest.

All the while, the corelings have been growing stronger, and without Arlen and Jardir there may be none strong enough to stop them. Only Renna Bales may know more about the fate of the missing men, but she, too, has disappeared…
6. The Guy, the Girl, the Artist and His Ex Gabrielle Williams – 1st April 2015 by Allen & Unwin
Goodreads || Preorder
A rock chick.

An artist with attitude.

A girl with a past.

A party animal.

Four lives collide when one of the world's most famous paintings is stolen. It's a mystery that has the nation talking, but while Picasso's Weeping Woman might be absent from the walls of the National Gallery, in other parts of Melbourne the controversial painting's presence is being felt by Guy, Rafi, Luke and Penny for four very different reasons.

Life, love, art and one giant party intersect in this offbeat comedy about good intentions, unexpected consequences and the irresistible force of true love.
7. Empire of Night (Age of Legends #2) by Kelley Armstrong – April 1st 2015 by ATOM (Hachette AU)
Two sisters. An empire on the brink of war. And a ruthless traitor prepared to unleash hell upon the world …

Moria and Ashyn have lost everything except each other. Betrayed, orphaned and kept under close guard at court, they are desperate to find help for the children of their village, kidnapped by a terrifying enemy.

But their quest is tangled in a much greater battle – for the fate of the empire itself. Torn apart by violence and intrigue, the sisters will learn a great deal about their powers and their potential. But they will also learn the heartbreak of betrayal and loss, as those they love reveal their dark secrets…
Which of these looks interesting to you? Any others you want to add to the list?