Here are my picks for what you must read in March 2015:
1. Every Move (Every #3) by Ellie Marney – March 1st 2015 by Allen & Unwin
After the dramatic events of London, a road trip back to her old home in Five Mile sounds good (in theory) to Rachel Watts, with her brother Mike in the driving seat. But when Mike picks up his old buddy – the wildly unreliable Harris Derwent – things start to go south. Back in Melbourne, Rachel's 'partner in crime', James Mycroft, clashes with Harris, and then a series of murders suggest that the mysterious Mr Wild – Mycroft's own personal Moriarty – is hot on their tail. When tragedy strikes, Rachel and Mycroft realise they'll have to recruit Harris and take matters into their own hands …
Goodreads || Purchase
2. The Raven's Head by Karen Maitland – March 12th 2015 by Headline
Ice Vincent is an apprentice librarian who stumbles upon a secret powerful enough to destroy his master. With the foolish arrogance of youth, he attempts blackmail but the attempt fails and Vincent finds himself on the run and in possession of an intricately carved silver raven's head. Any attempt to sell the head fails …until Vincent tries to palm it off on the intimidating Lord Sylvain – unbeknown to Vincent, a powerful Alchemist with an all-consuming quest. Once more Vincent's life is in danger because Sylvain and his neighbours, the menacing White Canons, consider him a predestined sacrifice in their shocking experiment.
3. Half Wild ((The Half Bad Trilogy #2) by Sally Green – March 24th 2015 by Penguin
"You will have a powerful Gift, but it's how you use it that will show you to be good or bad."

In a modern-day England where two warring factions of witches live amongst humans, seventeen-year-old Nathan is an abomination, the illegitimate son of the world's most powerful and violent witch. Nathan is hunted from all sides: nowhere is safe and no one can be trusted. Now, Nathan has come into his own unique magical Gift, and he's on the run–but the Hunters are close behind, and they will stop at nothing until they have captured Nathan and destroyed his father.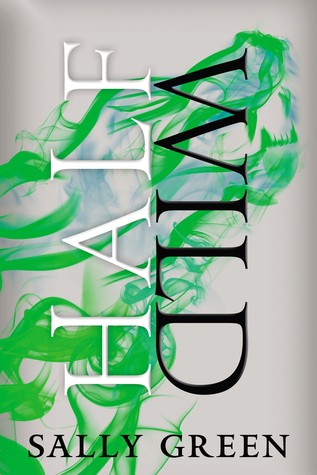 4. The Winner's Crime (The Winner's Trilogy #2) by Marie Rutkoski – March 12th 2015 by Bloomsbury
Lady Kestrel's engagement to Valoria's crown prince calls for great celebration: balls and performances, fireworks and revelry. But to Kestrel it means a cage of her own making. Embedded in the imperial court as a spy, she lives and breathes deceit and cannot confide in the one person she really longs to trust …

While Arin fights to keep his country's freedom from the hands of his enemy, he suspects that Kestrel knows more than she shows. As Kestrel comes closer to uncovering a shocking secret, it might not be a dagger in the dark that cuts him open, but the truth.

Lies will come undone, and Kestrel and Arin learn just how much their crimes will cost them.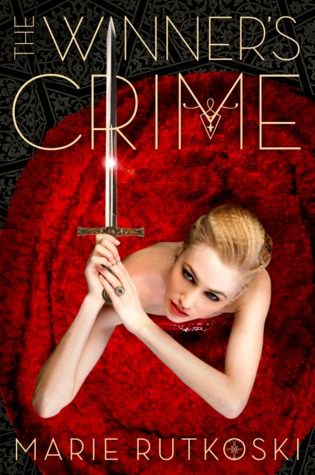 5. Shadow Scale (Seraphina #2) by Rachel Hartman – March 10th 2015 by Random House
The kingdom of Goredd: a world where humans and dragons share life with an uneasy balance, and those few who are both human and dragon must hide the truth. Seraphina is one of these, part girl, part dragon, who is reluctantly drawn into the politics of her world. When war breaks out between the dragons and humans, she must travel the lands to find those like herself—for she has an inexplicable connection to all of them, and together they will be able to fight the dragons in powerful, magical ways.

As Seraphina gathers this motley crew, she is pursued by humans who want to stop her. But the most terrifying is another half dragon, who can creep into people's minds and take them over. Until now, Seraphina has kept her mind safe from intruders, but that also means she's held back her own gift. It is time to make a choice: Cling to the safety of her old life, or embrace a powerful new destiny?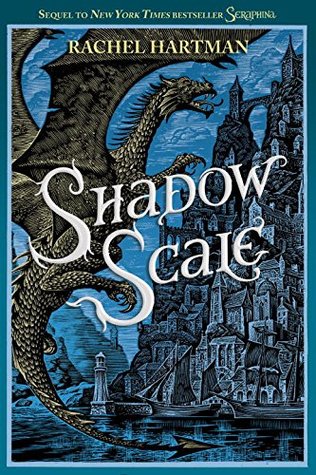 6. Vanishing Girls by Lauren Oliver – March 12th 2015 by Hodder & Stoughton
Dara and Nick used to be inseparable, but that was before the accident that left Dara's beautiful face scarred and the two sisters totally estranged. When Dara vanishes on her birthday, Nick thinks Dara is just playing around. But another girl, nine-year-old Madeline Snow, has vanished, too, and Nick becomes increasingly convinced that the two disappearances are linked. Now Nick has to find her sister, before it's too late.
7. The Hush by Skye Melki-Wegner – March 2nd 2015 by Random House Australia
Chester is on the road, searching every town for clues about his father and why he disappeared.

But when he's caught accidentally – and illegally – connecting with the Song as he plays his beloved fiddle, Chester is sentenced to death. Only a licensed Songshaper can bend music to their will. The axe is about to fall . . .

But there is someone else watching Chester. Someone who needs his special talents. Who can use him for their own ends. And who knows the secrets of The Hush, where there is no music, only deadly Echoes who will steal your soul.

Susannah is that someone. The young captain of the infamous Nightfall Gang, Susannah has plans for Chester. Finally, she will have her revenge.
Goodreads || Preorder
8. Nightbird by Alice Hoffman – March 5th 2015 by Simon & Schuster UK
Twig lives in a remote area of town with her mysterious brother and her mother, baker of irresistible apple pies. A new girl in town might just be Twig's first true friend, and ally in vanquishing an ancient family curse. A spellbinding tale of modern folklore set in the Berkshires, where rumours of a winged beast draw in as much tourism as the town's famed apple orchards.
9. Burning Kingdoms (The Internment Chronicles #2) by Lauren DeStefano – March 12th 2015 by Harper Voyager
After escaping the city of Internment, Morgan and her fellow fugitives land on the ground to finally learn about the world beneath their floating island home.

The ground is a strange place where water falls from the sky as snow, and people watch moving pictures and visit speakeasies. A place where families can have as many children as they want, bury their dead in vast gardens of bodies, and where Internment is the feature of an amusement park.

It is also a land at war.

Everyone who fled Internment had their own reasons to escape their corrupt haven, but now they're caught under the watchful eye of another ruler who wants to dominate his world. They may have made it to the ground, but have they dragged Internment with them?
Which of these looks interesting to you? Any others you want to add to the list?