Here are my picks for what you must read in February 2015:
1. The Darkest Part of the Forest by Holly Black – February 5th 2015 by Indigo
Children can have a cruel, absolute sense of justice. Children can kill a monster and feel quite proud of themselves. A girl can look at her brother and believe they're destined to be a knight and a bard who battle evil. She can believe she's found the thing she's been made for.

Hazel lives with her brother, Ben, in the strange town of Fairfold where humans and fae exist side by side. The faeries' seemingly harmless magic attracts tourists, but Hazel knows how dangerous they can be, and she knows how to stop them. Or she did, once.

At the center of it all, there is a glass coffin in the woods. It rests right on the ground and in it sleeps a boy with horns on his head and ears as pointed as knives. Hazel and Ben were both in love with him as children. The boy has slept there for generations, never waking.

Until one day, he does…

As the world turns upside down, Hazel tries to remember her years pretending to be a knight. But swept up in new love, shifting loyalties, and the fresh sting of betrayal, will it be enough?
2. Those Above (The Empty Throne #1) by Daniel Polansky – February 26th 2015 by Hodder & Stoughton
They enslaved humanity three thousand years ago. Tall, strong, perfect, superhuman and near immortal they rule from their glittering palaces in the eternal city in the centre of the world. They are called Those Above by their subjects. They enforce their will with fire and sword.

Twenty five years ago mankind mustered an army and rose up against them, only to be slaughtered in a terrible battle. Hope died that day, but hatred survived. Whispers of another revolt are beginning to stir in the hearts of the oppressed: a woman, widowed in the war, who has dedicated her life to revenge; the general, the only man to ever defeat one of Those Above in single combat, summoned forth to raise a new legion; and a boy killer who rises from the gutter to lead an uprising in the capital.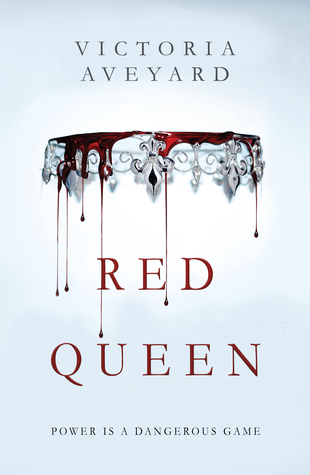 3. Red Queen by Victoria Aveyard – February 10th 2015 by Orion
The poverty stricken Reds are commoners, living under the rule of the Silvers, elite warriors with god-like powers.

To Mare Barrow, a 17-year-old Red girl from The Stilts, it looks like nothing will ever change.

Mare finds herself working in the Silver Palace, at the centre of
those she hates the most. She quickly discovers that, despite her red blood, she possesses a deadly power of her own. One that threatens to destroy Silver control.

But power is a dangerous game. And in this world divided by blood, who will win?
Goodreads || Preorder
4. Eat the Sky, Drink the Ocean edited by Kirsty Murray – February 1st 2015 by Allen & Unwin
Be transported into dystopian cities and other-worldly societies. Be amazed and beguiled by a nursery story with a reverse twist, a futuristic take on TV cooking shows, a playscript with tentacles – and more, much more. Plunge in and enjoy!

A collection of sci-fi and fantasy writing, including six graphic stories, showcasing twenty stellar writers and artists from India and Australia: Isobelle Carmody, Kate Constable, Penni Russon, Margo Lanagan, Mandy Ord, to mention only a few.
5. Half the World (The Shattered Sea #2) by Joe Abercrombie – February 12th 2015 by Harper Voyager
Sometimes a girl is touched by Mother War.

Thorn is such a girl. Desperate to avenge her dead father, she lives to fight. But she has been named a murderer by the very man who trained her to kill.

Sometimes a woman becomes a warrior.

She finds herself caught up in the schemes of Father Yarvi, Gettland's deeply cunning minister. Crossing half the world to find allies against the ruthless High King, she learns harsh lessons of blood and deceit.

Sometimes a warrior becomes a weapon.

Beside her on the journey is Brand, a young warrior who hates to kill, a failure in his eyes and hers, but with one chance at redemption.

And weapons are made for one purpose.

Will Thorn forever be a pawn in the hands of the powerful, or can she carve her own path?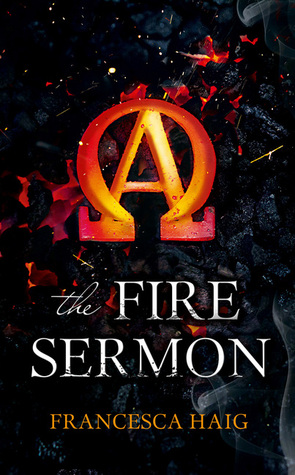 Goodreads || Preorder
6. The Fire Sermon (The Fire Sermon #1) by Francesca Haig – February 23rd 2015 by HarperVoyager
When Zach and I were born our parents must have counted and recounted: limbs, fingers, toes. We were perfect. They would have been disbelieving: nobody dodged the split between Alpha and Omega. Nobody.

They were born together and they will die together. One strong Alpha twin and one mutated Omega; the only thing they share is the moment of their death.
The Omegas live in segregation, cast out by their families as soon as their mutation becomes clear. Forced to live apart, they are ruthlessly oppressed by their Alpha counterparts. The Alphas are the elite. Once their weaker twin has been cast aside, they're free to live in privilege and safety, their Omega twin far from their thoughts.

Cass and Zach are both perfect on the outside: no missing limbs, no visible Omega mutation. But Cass has a secret: one that Zach will stop at nothing to expose.

The potential to change the world lies in both their hands. One will have to defeat the other to see their vision of the future come to pass, but if they're not careful both will die in the struggle for power.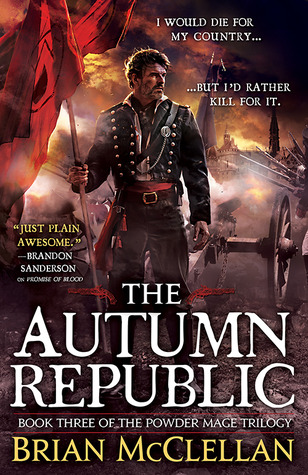 7. The Autumn Republic (Powder Mage #3) by Brian McClellan – February 10th 2015 by Orbit
The capital has fallen …

Field Marshal Tamas returns to his beloved country to find that for the first time in history, the capital city of Adro lies in the hands of a foreign invader. His son is missing, his allies are indistinguishable from his foes, and reinforcements are several weeks away.

An army divided …

With the Kez still bearing down upon them and without clear leadership, the Adran army has turned against itself. Inspector Adamat is drawn into the very heart of this new mutiny with promises of finding his kidnapped son.

All hope rests with one …

And Taniel Two-shot, hunted by men he once thought his friends, must safeguard the only chance Adro has of getting through this war without being destroyed…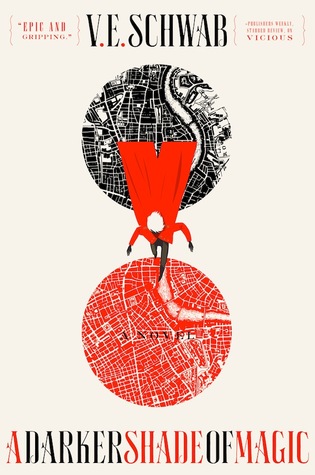 8. A Darker Shade of Magic (A Darker Shade of Magic #1) by V.E. Schwab – February 24th 2015 by Tor Books
Kell is one of the last Travelers—rare magicians who choose a parallel universe to visit.

Grey London is dirty, boring, lacks magic, ruled by mad King George. Red London is where life and magic are revered, and the Maresh Dynasty presides over a flourishing empire. White London is ruled by whoever has murdered their way to the throne. People fight to control magic, and the magic fights back, draining the city to its very bones. Once there was Black London – but no one speaks of that now.

Officially, Kell is the Red Traveler, personal ambassador and adopted Prince of Red London, carrying the monthly correspondences between royals of each London. Unofficially, Kell smuggles for those willing to pay for even a glimpse of a world they'll never see. This dangerous hobby sets him up for accidental treason. Fleeing into Grey London, Kell runs afoul of Delilah Bard, a cut-purse with lofty aspirations. She robs him, saves him from a dangerous enemy, then forces him to another world for her 'proper adventure'.

But perilous magic is afoot, and treachery lurks at every turn. To save all of the worlds, Kell and Lila will first need to stay alive — trickier than they hoped.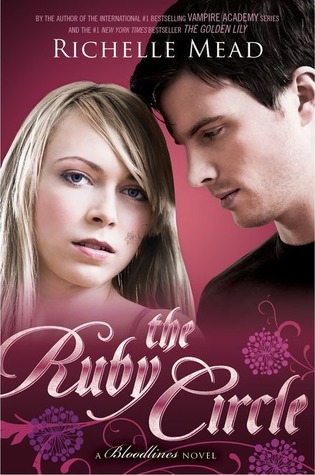 9. The Ruby Circle (Bloodlines #6) by Richelle Mead – February 10th 2015 by Penguin Australia
Sydney Sage is an Alchemist, one of a group of humans who dabble in magic and serve to bridge the worlds of humans and vampires. They protect vampire secrets—and human lives.

After their secret romance is exposed, Sydney and Adrian find themselves facing the wrath of both the Alchemists and the Moroi in this electrifying conclusion to Richelle Mead's New York Times bestselling Bloodlines series. When the life of someone they both love is put on the line, Sydney risks everything to hunt down a deadly former nemesis. Meanwhile, Adrian becomes enmeshed in a puzzle that could hold the key to a shocking secret about spirit magic, a secret that could shake the entire Moroi world.
10. A Wicked Thing by Rhiannon Thomas – February 24th 2015 by HarperTeen
One hundred years after falling asleep, Princess Aurora wakes up to the kiss of a handsome prince and a broken kingdom that has been dreaming of her return. All the books say that she should be living happily ever after. But as Aurora understands all too well, the truth is nothing like the fairy tale.

Her family is long dead. Her "true love" is a kind stranger. And her whole life has been planned out by political foes while she slept.

As Aurora struggles to make sense of her new world, she begins to fear that the curse has left its mark on her, a fiery and dangerous thing that might be as wicked as the witch who once ensnared her. With her wedding day drawing near, Aurora must make the ultimate decision on how to save her kingdom: marry the prince or run.
Goodreads || Preorder
11. Avery (The Chronicles of Kaya #1) by Charlotte McConaghy – February 2015 by Random House Australia
The people of Kaya die in pairs. When one lover dies, the other does too. So it has been for thousands of years – until Ava.

For although her bondmate, Avery, has been murdered and Ava's soul has been torn in two, she is the only one who has ever been strong enough to cling to life. Vowing revenge upon the barbarian queen of Pirenti, Ava's plan is interrupted when she is instead captured by the deadly prince of her enemies.

Prince Ambrose has been brought up to kill and hate. But when he takes charge of a strangely captivating Kayan prisoner and is forced to survive with her on a dangerous island, he must reconsider all he holds true . . .

In a violent country like Pirenti, where emotion is scorned as a weakness, can he find the strength to fight for the person he loves . . . even when she's his vengeful enemy?
Which of these looks interesting to you? Any others you want to add to the list?