The new year wouldn't be complete without a list of books 🙂 Here are my picks for what you should rush out and buy: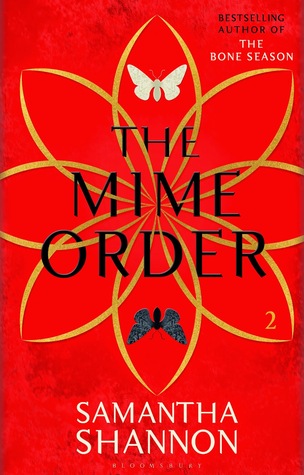 1. The Mime Order (The Bone Season #2) by Samantha Shannon – January 27th 2015 by Bloomsbury
Paige Mahoney has escaped the brutal prison camp of Sheol I, but her problems have only just begun: many of the survivors are missing and she is the most wanted person in London…

As Scion turns its all-seeing eye on the dreamwalker, the mime-lords and mime-queens of the city's gangs are invited to a rare meeting of the Unnatural Assembly. Jaxon Hall and his Seven Seals prepare to take centre stage, but there are bitter fault lines running through the clairvoyant community and dark secrets around every corner. Then the Rephaim begin crawling out from the shadows. But where is Warden? Paige must keep moving, from Seven Dials to Grub Street to the secret catacombs of Camden, until the fate of the underworld can be decided.
2. The Dagger's Path (The Forsaken Lands #2) by Glenda Larke – Published January 13th 2015 by Orbit
It should have been easy — return the stolen feather and restore Ardhi back to his rightful place. But when Saker, Ardhi, Sorrel, and Piper arrive to find the island in chaos, returning just the one feather will not help — not when the other three have mysteriously disappeared as well.

As Saker and Ardhi work to mend the distrust caused by Ardhi's betrayal and attempt to retrieve the other feathers, they slowly find a sort of peace with the islanders. That is, until Saker realizes they unintentionally led the Spice traders straight to the sacred island they were hoping to protect. Now Saker must fight with both the Va witchery and Chenderawasi magic to defend everything that Ardhi holds dear. But Saker's powers are very new, and their enemies have them surrounded.
3. The Galaxy Game by Karen Lord – Published January 1st 2015 by Jo Fletcher Books
For years, Rafi Delarua saw his family suffer under his father's unethical use of psionic power. Now the government has Rafi under close watch but, hating their crude attempts to analyse his brain, he escapes to the planet Punartam, where his abilities are the norm, not the exception. Punartam is also the centre for his favourite sport, wallrunning – and thanks to his best friend, he has found a way to train with the elite.

But Rafi soon realises he's playing quite a different game, for the galaxy is changing; unrest is spreading and the Zhinuvian cartels are plotting, making the stars a far more dangerous place to aim. There may yet be one solution – involving interstellar travel, galactic power and the love of a beautiful game.
4. Firefight (The Reckoners #2) by Brandon Sanderson – January 6th 2015 by Gollancz
They told David it was impossible–that even the Reckoners had never killed a High Epic. Yet, Steelheart–invincible, immortal, unconquerable–is dead. And he died by David's hand.

Eliminating Steelheart was supposed to make life more simple. Instead, it only made David realize he has questions. Big ones. And there's no one in Newcago who can give him the answers he needs.

Babylon Restored, the old borough of Manhattan, has possibilities, though. Ruled by the mysterious High Epic, Regalia, David is sure Babylon Restored will lead him to what he needs to find. And while entering another city oppressed by a High Epic despot is a gamble, David's willing to risk it. Because killing Steelheart left a hole in David's heart. A hole where his thirst for vengeance once lived. Somehow, he filled that hole with another Epic–Firefight. And he's willing to go on a quest darker, and more dangerous even, than the fight against Steelheart to find her, and to get his answers.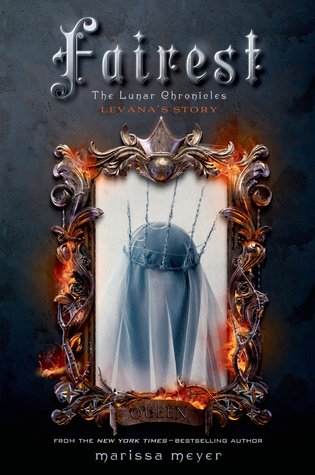 5. Fairest (The Lunar Chronicles #1.5) by Marissa Meyer – Published January 27th 2015 by Feiwel & Friends (Pan Macmillan AU)
In this stunning bridge book between Cress and Winter in the bestselling Lunar Chronicles, Queen Levana's story is finally told.

Mirror, mirror on the wall,
Who is the fairest of them all?

Fans of the Lunar Chronicles know Queen Levana as a ruler who uses her "glamour" to gain power. But long before she crossed paths with Cinder, Scarlet, and Cress, Levana lived a very different story – a story that has never been told . . . until now.

Marissa Meyer spins yet another unforgettable tale about love and war, deceit and death. This extraordinary book includes full-color art and an excerpt from Winter, the next book in the Lunar Chronicles series.
5. The Providence of Fire (The Unhewn Throne #2) by Brian Staveley – Published January 15th 2015 by Tor UK
War is coming, secrets multiply and betrayal waits in the wings…
The Annurian Empire's ruling family must be vigilant, as the conspiracy against them deepens. Having discovered her father's assassin, Adare flees the Dawn Palace in search of allies. But few trust her, until she seems marked by the people's goddess in an ordeal of flame.

As Adare struggles to unite Annur, unrest breeds rival armies – then barbarian hordes threaten to invade. And unknown to Adare, her brother Valyn has fallen in with forces mustering at the empire's borders. The terrible choices they face could make war between them inevitable.

Fighting his own battles is their brother Kaden, rightful heir to the Unhewn Throne, who has infiltrated the Annurian capital with two strange companions. While imperial forces prepare to defend a far-distant front, Kaden's actions could save the empire, or destroy it.
So many great books to kick off the year!
Which of these looks interesting to you? Any others you want to add to the list?