Hi!! I'm following up last week's post with a look at the YA titles I'm looking forward to.
1. Corruption (Disruption #2) by Jessica Shirvington – Published November 1st 2014 by HarperCollins Australia
How do you live with yourself when you've deceived the one you love? How do you move on when the person you've been fighting to save betrays you?

Two years ago, Maggie Stevens began the hunt. Four weeks ago, Maggie's world fell apart, when she finally found what she'd been looking for. And when Quentin, who had blindly trusted her, unravelled her web of lies.

Now, Maggie lives in the dark. But she's not about to stay there. Not when she still has to bring M-Corp down. Not when there is still a chance she could win him back.

In the exhilarating conclusion to Disruption, Maggie must do whatever it takes to show the world the truth. And the price for her quest? Everything.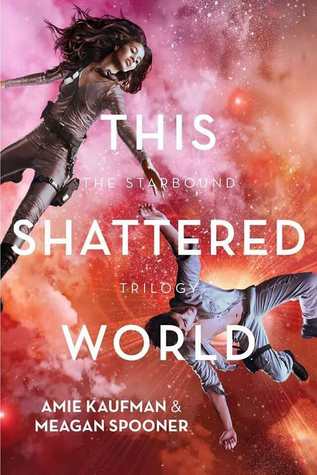 2. This Shattered World (Starbound #2) by Amie Kaufman and Meagan Spooner – Published December 2014 by Allen and Unwin
Jubilee Chase and Flynn Cormac should never have met.

Lee is captain of the forces sent to Avon to crush the terraformed planet's rebellious colonists, but she has her own reasons for hating the insurgents.

Rebellion is in Flynn's blood. Terraforming corporations make their fortune by recruiting colonists to make the inhospitable planets livable, with the promise of a better life for their children. But they never fulfilled their promise on Avon, and decades later, Flynn is leading the rebellion.

Desperate for any advantage in a bloody and unrelentingly war, Flynn does the only thing that makes sense when he and Lee cross paths: he returns to base with her as prisoner. But as his fellow rebels prepare to execute this tough-talking girl with nerves of steel, Flynn makes another choice that will change him forever. He and Lee escape the rebel base together, caught between two sides of a senseless war.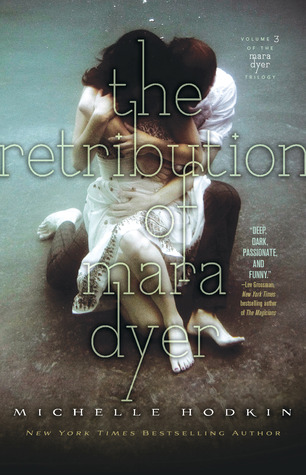 3. The Retribution of Mara Dyer (Mara Dyer #3) by Michelle Hodkin – November 4th 2014 by Simon & Schuster
Mara Dyer wants to believe there's more to the lies she's been told. There is.

She doesn't stop to think about where her quest for the truth might lead. She should.

She never had to imagine how far she would go for vengeance. She will now.
4. In the Afterlight (The Darkest Minds #3) by Alexandra Bracken – November 1st 2014 by HarperCollins Publishers (Australia).
Ruby can't look back. Fractured by an unbearable loss, she and the kids who survived the government's attack on Los Angeles travel north to regroup. With them is a prisoner: Clancy Gray, son of the president, and one of the few people Ruby has encountered with abilities like hers. Only Ruby has any power over him, and just one slip could lead to Clancy wreaking havoc on their minds.

They are armed only with a volatile secret: proof of a government conspiracy to cover up the real cause of IANN, the disease that has killed most of America's children and left Ruby and others like her with powers the government will kill to keep contained. But internal strife may destroy their only chance to free the rehabilitation camps housing thousands of other Psi kids.

Meanwhile, reunited with Liam, the boy she would-and did-sacrifice everything for to keep alive, Ruby must face the painful repercussions of having tampered with his memories of her. She turns to Cole, his older brother, to provide the intense training she knows she will need to take down Gray and the government. But Cole has demons of his own, and one fatal mistake may be the spark that sets the world on fire.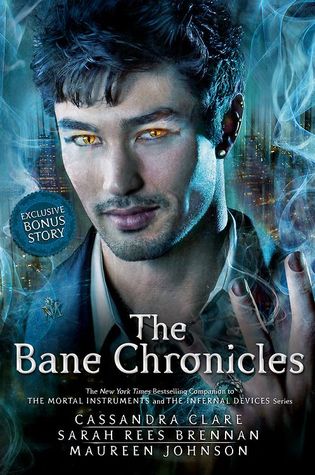 5. The Bane Chronicles (The Bane Chronicles #1 – #10) by Cassandra Clare, Maureen Johnson, Sarah Rees Brennan and Cassandra Jean – November 11th 2014 by Margaret K. McElderry Books
A Collection of Ten Short Stories centred around Magnus Bane.

Ever wondered about the enigmatic, mysterious warlock Magnus Bane? The only character to appear in every Shadowhunter book, Magnus has a past even more shrouded in mystery than his present. I've teamed up with acclaimed YA writers Maureen Johnson and Sarah Rees Brennan to create the Bane Chronicles, the back (and front) story of Magnus told in ten linked tales.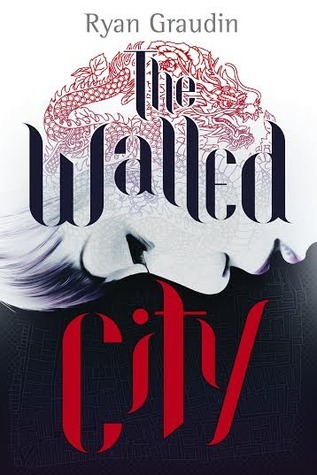 5. The Walled City by Ryan Graudin – November 4th 2014 by Little, Brown Books for Young Readers
There are three rules in the Walled City: Run fast. Trust no one. Always carry your knife. Right now, my life depends completely on the first. Run, run, run.

Jin, Mei Yee, and Dai all live in the Walled City, a lawless labyrinth run by crime lords and overrun by street gangs. Teens there run drugs or work in brothels—or, like Jin, hide under the radar. But when Dai offers Jin a chance to find her lost sister, Mei Yee, she begins a breathtaking race against the clock to escape the Walled City itself.
YAY! Books 🙂
I'll be back with another one of these posts next month with a mega list of titles I'm anticipating in 2015. I have so many to share!!
Which of these looks interesting to you? Any others you want to add to the list?