Hello!
I've noticed two things that happened recently that have really made me question where book reviewing is going in the next few months or years. Obviously, having been at this for a while, I've seen people come and go and trends change, but these two events really made me really think about the future of reviewing for authors as a blogger.
The first thing was that an upcoming, highly anticipated book was put up on Edelweiss, and it was only after people had excitedly gotten hold of it that they realised that it was a sampler, and not the whole book. I am, of course, talking about The Orphan Queen by Jodi Meadows.
It's not that it's a sampler that had me paying attention: many books get released as samplers on NetGalley and they're always clearly marked. No, what got to me was that this was unmarked. I'd held off on downloading it because I didn't think I'd get around to reading it on time, but I'd had a look on the Edelweiss page and it never, ever said anything about it not being the complete book.
Now, Ashely at Nose Graze has talked about the potential impacts of this, whether it's useful for reviewers, and about whether more eARCs will eventually get swapped out for Advanced Samples. I won't repeat what she said, but please head on over and check out her thoughts.
The second thing that had me questioning the future to eARCs happened on NetGalley. I was doing my usual checking on NetGalley for new and exciting things when I saw that Disney-Hyperion had put up This Shattered World by Amie Kaufman and Meagan Spooner. Disney-Hyperion never accept my requests, but I clicked through on the off-chance that they didn't have the disclaimer that they only approve US residents because I've noticed Tor and a few other publishers only 'region-lock' some titles (this probably has to do with whether they have world English rights to the title, or only local rights). Anyways, I noticed an interesting thing: This Shattered World was not yet available for request, but there was a button you could click (once signed in) to let the publisher know that you'd like it available for request.
What on earth is going on? I posted this on twitter, and commented that is is absolutely ridiculous.
Of course NetGalley users want the titles on there to be available for request! It's a bit like signing up for Facebook, and then having to vote to see someone's profile. It absolutely defeats the purpose NetGalley was created for!
I'm sure that this, like the sampler of The Orphan Queen, is a way to drum up excitement and make it an even more anticipated read.
Except, in both cases, I think a reviewer would feel rather cheated.
With more and more publishers favouring eARCs to physical ARCS (and why not, considering that ARCs cost much more per book to print than the finished copy), and more and more reviewers preferring eARCs (you don't have to figure out how to give them away once you're done with them, portability), I think these two events could be repeated in the future. And if they are, then there needs to be a discussion about what reviewers are trying to do for books, authors, and publishers, and how they are expected to do that.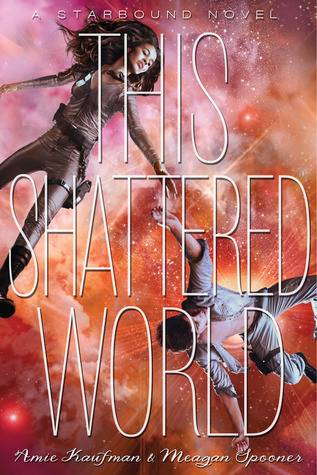 Because, let's face it, we're all going to have to change the way we review if we're expected to form our opinions on 30, 50, or even 80% of a book. Sometimes a book starts off really well and then ends up sucking, other times it's really confusing until everything comes together in the end. I sometimes post DNF reviews, and I say what I thought about the 10 or 25% that I read, but those reviews are rarely as comprehensive as the reviews I write for books I finished.
And voting to have eARCs available to us is silly. Either put the eARC up for request, or don't offer it at all, but to ask people to vote to drum up excitement is silly. Because, remember, we're only voting for it to go up for request, there is no guarantee that when a title is up for request that it will available to everyone who voted, or that it won't be region-locked. So what's the point in getting international people to vote if they have no hope of accessing the eARC?
For those of you who are thinking, 'but it's fun!': look I agree. It can be fun – we as fans are usually asked to RT or 'Like' something to unlock chapters or quotes, and it's usually a great way to meet new fans and to interact with the author and publisher. And it drums up support. But what is happening with This Shattered World isn't the same. NetGalley isn't providing the usernames of the people who vote for access so we can all connect, and we aren't interacting with the publisher or the authors.
I don't know whether this is something the publisher has elected to do, or whether NetGalley, knowing how popular this book will be, has asked them to do. I do know that it is not in the hands of the authors. So this is not a case of me blaming someone for this new practise. I'm simply talking about how reviewing will change if the voting becomes a regular part of being a reviewer using NetGalley.
I guess we'll see what happens when This Shattered World is eventually up for request.
I'm interested in what you all think: will the way we review have to change if these two events aren't isolated, and more and more publishers start to put up samplers instead of the eARC, and expect us to vote before a title can be accessed on NetGalley?