Welcome to another SpecFic 101! This time we're focussing on Magical Realism 🙂
• What is Magical Realism? •
Magic realism or magical realism is a genre where magic elements are a natural part in an otherwise mundane, realistic environment. Although it is most commonly used as a literary genre, magic realism also applies to film and the visual arts. — Wikipedia
So we're looking at novels that are set in our world, and are basically realistic except some element of the fantastic. For example, Wuthering Heights by Emily Brontë is basically a historical romance except for the part where Catherine appears as a ghost and terrorises poor Lockwood.
So let's get to the book recommendations! There's a fine line between magical realism and paranormal, and I'll try to explain why I think of these books are the former, not the latter.
• YA •
The Strange and Beautiful Sorrows of Ava Lavender by Leslye Walton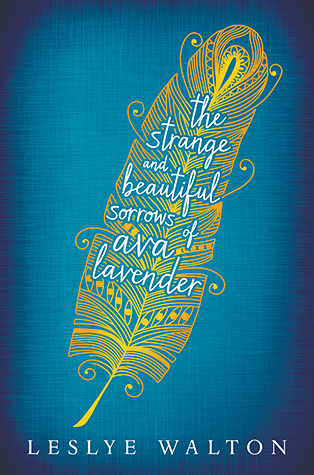 Foolish love appears to be the Roux family birthright, an ominous forecast for its most recent progeny, Ava Lavender. Ava — in all other ways a normal girl — is born with the wings of a bird. In a quest to understand her peculiar disposition and a growing desire to fit in with her peers, sixteen-year old Ava ventures into the wider world, ill-prepared for what she might discover and naïve to the twisted motives of others. Others like the pious Nathaniel Sorrows, who mistakes Ava for an angel and whose obsession with her grows until the night of the Summer Solstice celebration. That night, the skies open up, rain and feathers fill the air, and Ava's quest and her family's saga build to a devastating crescendo.
This book is marketed as magical realism, and that seems to hit the mark well. The bolded part of the synopsis makes this one self-explanatory.
Every Day by David Levithan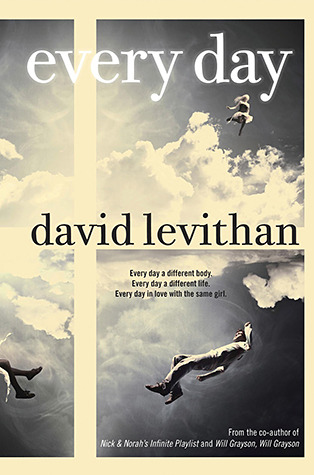 Every day a different body. Every day a different life. Every day in love with the same girl. There's never any warning about where it will be or who it will be. A has made peace with that, even established guidelines by which to live: Never get too attached. Avoid being noticed. Do not interfere. It's all fine until the morning that A wakes up in the body of Justin and meets Justin's girlfriend, Rhiannon. From that moment, the rules by which A has been living no longer apply.
Again, this one's fairly self-explanatory: it's a self-discovery story of a teenager who just happens to wake up in a different body every day.
Between the Lives by Jessica Shirvington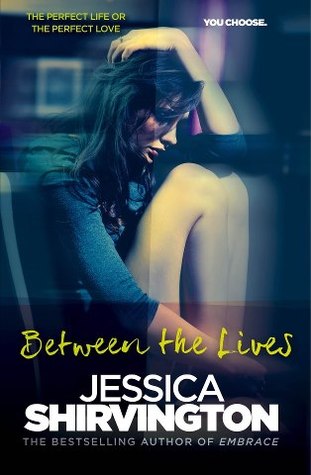 For as long as she can remember, Sabine has lived two lives. Every 24 hours she Shifts to her ′other′ life – a life where she is exactly the same, but absolutely everything else is different: different family, different friends, different social expectations. In one life she has a sister, in the other she does not. In one life she′s a straight-A student with the perfect boyfriend, in the other she′s considered a reckless delinquent. Nothing about her situation has ever changed, until the day when she discovers a glitch: the arm she breaks in one life is perfectly fine in the other.
We never find out why Sabine is the way she is, which makes this book (in my opinion) more magical realism than paranormal or science fiction.
The Alchemist by Paulo Coelho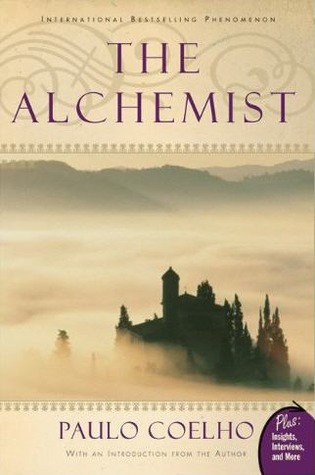 This story, dazzling in its powerful simplicity and inspiring wisdom, is about an Andalusian shepherd boy named Santiago who travels from his homeland in Spain to the Egyptian desert in search of a treasure buried in the Pyramids. Along the way he meets a Gypsy woman, a man who calls himself king, and an alchemist, all of whom point Santiago in the direction of his quest.
The first magical realism story I read, and still one of my favourite books of all time.
• Non-YA •
The Time Traveler's Wife by Audrey Niffenegger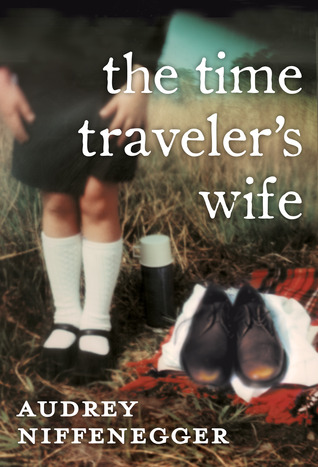 The story of Clare, a beautiful, strong-minded art student, and Henry, an adventuresome librarian, who have known each other since Clare was six and Henry was thirty-six, and were married when Clare was twenty-three and Henry thirty-one. Impossible but true, because Henry is one of the first people diagnosed with Chrono-Displacement Disorder: his genetic clock randomly resets and he finds himself misplaced in time, pulled to moments of emotional gravity from his life, past and future. His disappearances are spontaneous and unpredictable, and lend a spectacular urgency to Clare and Henry's unconventional love story.
I almost didn't put this here, since Henry's time-travelling is explained as a genetic disorder. But all of Niffenegger's books straddle the line between contemporary and magical realism, and I thought I'd include it.
Her Fearful Symmetry by Audrey Niffenegger
When Elspeth Noblin dies of cancer, she leaves her London apartment to her twin nieces, Julia and Valentina. These two American girls never met their English aunt, only knew that their mother, too, was a twin, and Elspeth her sister. Julia and Valentina are semi-normal American teenagers–with seemingly little interest in college, finding jobs, or anything outside their cozy home in the suburbs of Chicago, and with an abnormally intense attachment to one another.
This is magical realism because of spoiler reasons. Trust me though, it fits the bill!
The Metamorphosis by Franz Kafka
The story of a young man who, transformed overnight into a giant beetle-like insect, becomes an object of disgrace to his family, an outsider in his own home, a quintessentially alienated man.
It's a story (almost a comedic sketch, in fact) about a man who wakes up as an insect. Case closed.
The Mistress of Spices by Chitra Banerjee Divakaruni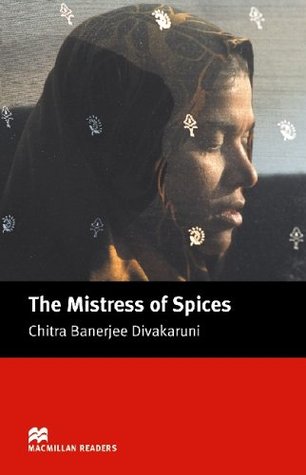 "The Mistress of Spices" is a mystical tale told by Tilo, a young Indian woman in an old woman's body who has been trained in the secret power of spices. Her special knowledge leads her to Oakland, California where she uses it to help the local Indian community by opening a spice shop from which she administers spices as curatives. Tilo can see into people's hearts and minds but it is a mistress' duty to keep herself at a distance, "not too far or near, in calm kindness poised." However, Tilo is unable to obey her charge, and she becomes emotionally involved with her customers as they struggle with the demands of their families, the clash of the old way versus the American way, racism, abusive husbands–all of the complexities of living in the modern world.
This book is gorgeous. The magical qualities of the spices is mostly implied. There's a movie adaptation as well, starring Aishwarya Rai Bachchan.
• Other Notable Mentions •
I'm not a hundred percent sure on these: either because I haven't read them or I'm just not sure. But you should check them out if they pique your interest.
On the Jellicoe Road by Melina Marchetta
Taylor is leader of the boarders at the Jellicoe School. She has to keep the upper hand in the territory wars and deal with Jonah Griggs – the enigmatic leader of the cadets, and someone she thought she would never see again. And now Hannah, the person Taylor had come to rely on, has disappeared. Taylor's only clue is a manuscript about five kids who lived in Jellicoe eighteen years ago. She needs to find out more, but this means confronting her own story, making sense of her strange, recurring dream, and finding her mother – who abandoned her on the Jellicoe Road.
Before I Fall by Lauren Oliver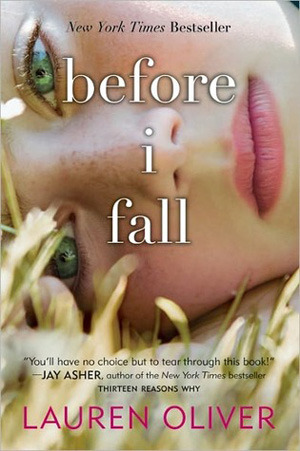 For popular high school senior Samantha Kingston, February 12—"Cupid Day"—should be one big party, a day of valentines and roses and the privileges that come with being at the top of the social pyramid. And it is…until she dies in a terrible accident that night. However, she still wakes up the next morning. In fact, Sam lives the last day of her life seven times, until she realizes that by making even the slightest changes, she may hold more power than she ever imagined.
Skellig by David Almond
Unhappy about his baby sister's illness and the chaos of moving into a dilapidated old house, Michael retreats to the garage and finds a mysterious stranger who is something like a bird and something like an angel…
That cover remind you of any other covers in this post?
Chocolat by Joanne Harris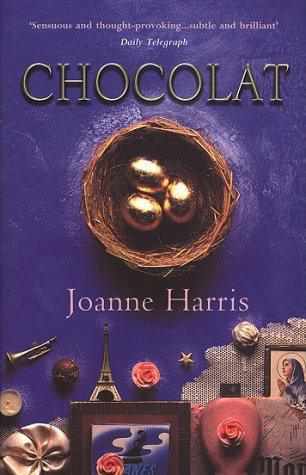 When an exotic stranger, Vianne Rocher, arrives in the French village of Lansquenet and opens a chocolate boutique directly opposite the church, Father Reynaud denounces her as a serious danger to his flock – especially as it is the beginning of Lent, the traditional season of self-denial. War is declared as the priest denounces the newcomer's wares as the ultimate sin. Suddenly Vianne's shop-cum-café means that there is somewhere for secrets to be whispered, grievances to be aired, dreams to be tested. But Vianne's plans for an Easter Chocolate Festival divide the whole community in a conflict that escalates into a 'Church not Chocolate' battle. As mouths water in anticipation, can the solemnity of the Church compare with the pagan passion of a chocolate éclair?
The Night Circus by Erin Morgenstern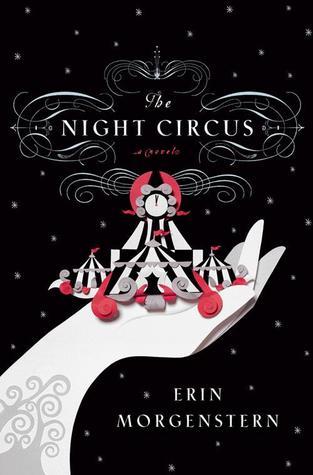 The circus arrives without warning. No announcements precede it. It is simply there, when yesterday it was not. Within the black-and-white striped canvas tents is an utterly unique experience full of breathtaking amazements. It is called Le Cirque des Rêves, and it is only open at night. But behind the scenes, a fierce competition is underway: a duel between two young magicians, Celia and Marco, who have been trained since childhood expressly for this purpose by their mercurial instructors. Unbeknownst to them both, this is a game in which only one can be left standing.
Forgotten by Cat Patrick
I remember forwards. I remember forwards, and forget backwards. My memories, bad, boring, or good, haven't happened yet. So I will remember standing in the fresh-cut grass with the black-clad figures surrounded by stone until I do it for real. I will remember the funeral until it happens – until someone dies. And after that, it will be forgotten. Here's the thing about me: I can see my future, but my past is blank. I see the future in flashes, like memories. I remember what I'll wear tomorrow, and a car crash that won't happen till this afternoon. But yesterday has evaporated from my mind – just like the boy I love. I can't see him in my future. I can't remember him from my past. But today, I love him. And I never want to forget how much.
These are my picks for magical realism. This genre (category?) is filled with beautifully written, richly imagined, charming books, and I hope I've introduced you to a new favourite! You might not agree with all these classifications, and that's fine – it's very difficult to figure out what fits, and what doesn't. Magical realism seems to be a subjective definition.
Do you have any favourite Magical Realism reads? Please share them below!