Welcome to Stocktake Saturday! This feature is where I share some news with you and then show you all the bookish goodies I got over the week.
As usual, first up we have the new covers from this week: (links to Goodreads)
Last week I shared a list of some of the YA titles, especially sequels, that I am anticipating for next year, and I promised to have a similar list this week for non-YA books. This list doesn't claim to be complete, but has all the books I'm eagerly awaiting. I've also made a note if the covers are available for the books.
Don't forget that my Harry Potter re-read is going strong – there is still time to sign up if you wish. You can find details on the Harry Potter re-read page.
This week I am Waiting on … Broken by A. E. Rought I had the Blood Jewel (The Vampire Agápe #2) blog tour stop by! Next week's I'll have two tours hopping around – Seaweed by Elle Strauss and  the Madly series by M. Leighton.
I received the following books for review this week: (links to Goodreads pages)
The Rebels of New SUN (The Blending Time #3) by Michael Kinch
Death and the Girl Next Door by Darynda Jones
Tainted City (Shattered Sigil #2) by Coutney Schafer – I didn't realise this is a sequel when I requested it on NG, now I'll have to source the first book, The Whitefire Crossing from someplace.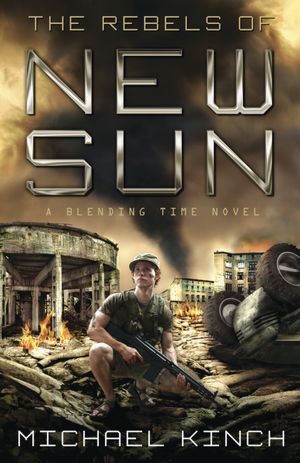 Last week I finished nine books behind on my book buying quota: Read Three, Buy One. But no books came this week and I reviewed four books –
So this leaves me five books behind!
I hope you have some goodies to share as well, leave your links below and I'll be sure to visit 🙂
Happy Reading!