Welcome to Stocktake Saturday! This feature is where I share some bookish news with you and then show you all the bookish goodies I got over the week.

The cover reveals from the last week – (links to Goodreads pages)
In Bookish News, the title of the third book in Sarah J. Maas' Throne of Glass series has been revealed: Heir of Fire will be released in September this year.
These Broken Stars by Amie Kaufman and Meagan Spooner is coming to the small screen! There will be four executive producers on the television adaptation – "actor, writer, director, and producer Eric Balfour; producer Stephanie Varella, founder with Balfour of Off the Grid Entertainment, an independent film production company; former NBC president Warren Littlefield; and Martin Berneman, founder of the entertainment management company Precision Entertainment." I. Can't. Even… OMG so exciting!
The cover and synopsis of Julie Kagawa's The Forever Song have been revealed! It's coming out in April (not long now folks!) The cover is above, and the synopsis follows:
VENGEANCE WILL BE HERS

Allison Sekemoto once struggled with the question: human or monster?

With the death of her love, Zeke, she has her answer.

MONSTER

Allie will embrace her cold vampire side to hunt down and end Sarren, the psychopathic vampire who murdered Zeke. But the trail is bloody and long, and Sarren has left many surprises for Allie and her companions—her creator, Kanin, and her blood brother, Jackal. The trail is leading straight to the one place they must protect at any cost—the last vampire-free zone on Earth, Eden. And Sarren has one final, brutal shock in store for Allie.

In a ruined world where no life is sacred and former allies can turn on you in one heartbeat, Allie will face her darkest days. And if she succeeds, triumph is short-lived in the face of surviving forever alone.
Cynthia Hand, author of the awesome Unearthly series, will be writing a contemporary stand-alone called The Last Time We Say Goodbye, which will be published in 2015. Add it to Goodreads here.

I reviewed the following books this week:
I've also started a little series of publisher QnA's, focussed on how to become a reviewer for them. I think it's good to have all the available information in one place, hopefully it helps people out! Here are the publishers who have stopped by already:
My book hauls, beginning as usual with the physical copies, thanks to Hachette Australia, Jo Fletcher Books, HarperCollins Australia and Text Publishing Australia (links to Goodreads):
And e-galleys from Netgalley and Edelweiss:
I also bought:
Those images of the LOTR set don't do it justice – they're the HarperVoyager Collector's editions – they're clothbound and absolutely beautiful. I have the collector's editions of A Game of Thrones (Martin) and Assassin's Apprentice (Hobb), so I thought I should complete my set of favourites 🙂 Here they are at the store –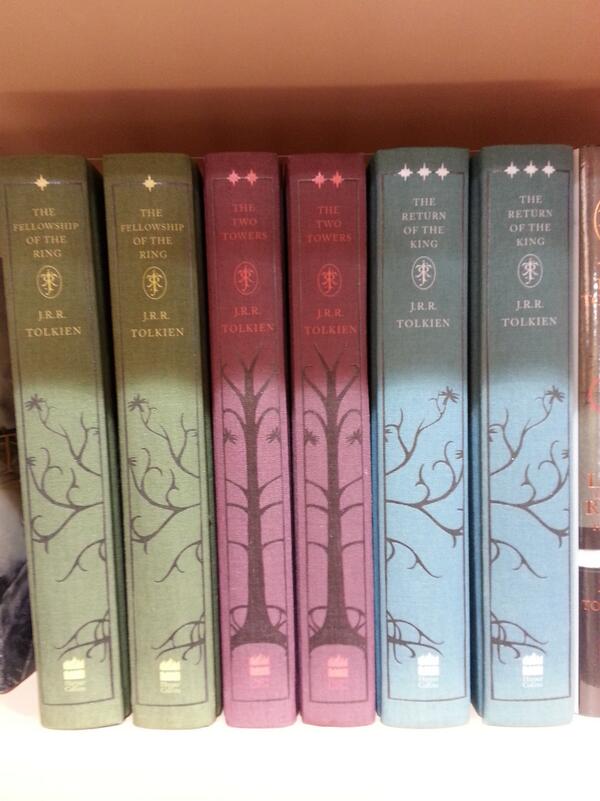 I hope you have some goodies to share as well, leave your links below and I'll be sure to visit 🙂
Happy Reading!